Is there a right way to eat during work trips?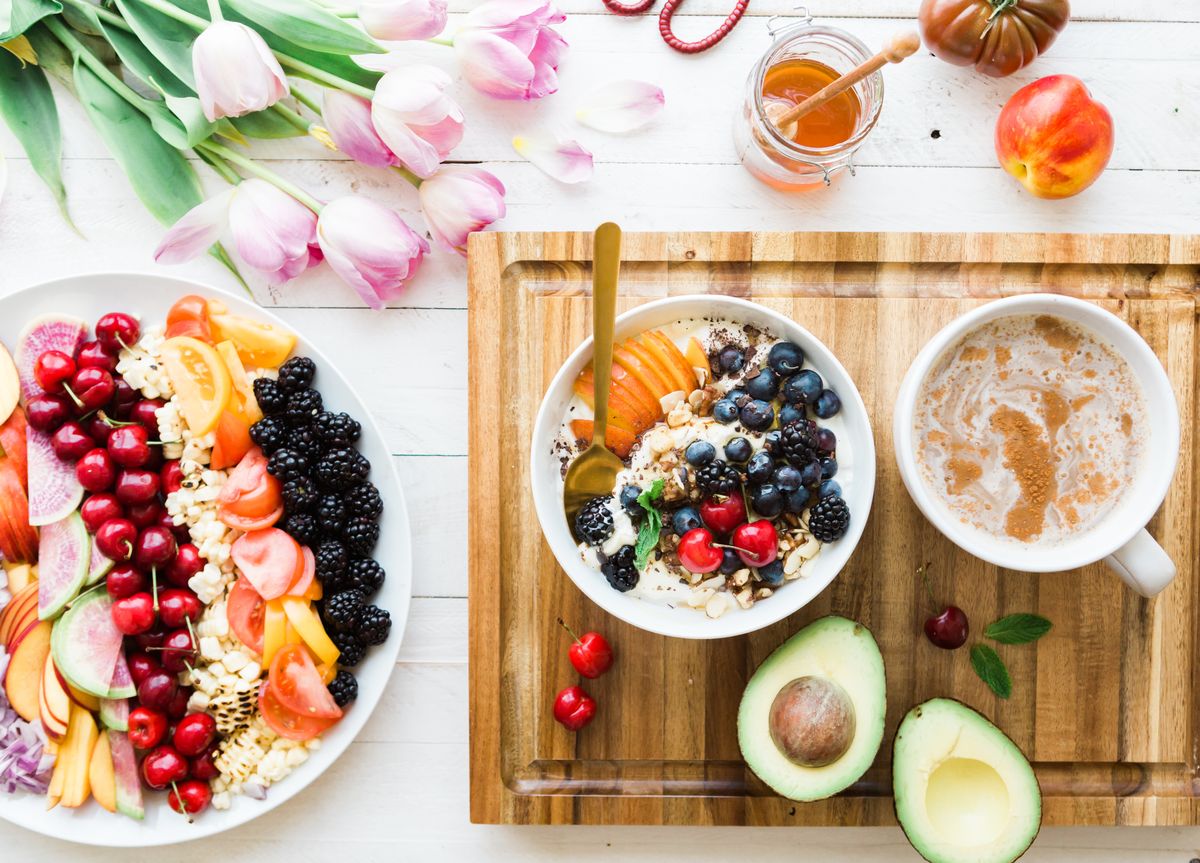 Balancing Work and Well-being: Strategies for Healthy Living During Business Trips

As a frequent traveller who often visits different cities for work, I am often asked how I manage to maintain a healthy lifestyle amidst the various challenges that come with constant travel. From early morning flights and long hours spent at remote factories or sites away from the city to dinners with customers that may cut into workout time, it can be a juggling act alongside my regular responsibilities of checking and responding to emails and fulfilling the objectives of the work trip. In this blog, I'll share some strategies I've developed to prioritize my well-being while on the road, ensuring a balance between work and a healthy lifestyle.
Start Your Day Right: The Power of a Healthy Breakfast
Whenever possible, it's wise to choose a hotel that offers complimentary breakfast. This allows you to make the most of your morning meal, considering the uncertainties of travel such as changing meeting schedules and visits to remote areas where suitable dining options may be limited
Personally, my breakfast routine consists of nutritious choices like fruits, juices, upma/poha, plain non-spicy paratha or poori with eggs. I tend to steer clear of gravies, spicy dishes, or unfamiliar foods that could potentially upset my stomach. The goal is to nourish your body with familiar, hydrating options that keep you full for longer while avoiding anything that might give you an upset stomach
Pro tip: Getting to the breakfast between 7:45AM-8:00AM is best, as the food is fresh and the restaurant is not busy, which will save you a lot of time and also allow you to digest the food before you leave your hotel
Smart Snacking for Sustained Energy
Keep healthy snacks in your laptop bag which you carry all the time. Avoid mindless snacking that is offered to you in every meeting or visit
Healthy snacks: Favorite nuts you packed from home, fruits like apples which are easy to carry around and eaten whole, healthy cookies (ex: Oatmeal cookies with jaggery), as you never know what lies ahead of your schedule and what kind of food will be served. It's always better to be prepared than eating that one quick snack/meal spoiling your health and your whole work trip
Opt for healthy drinks (I always carry 2 small bottles of 100% orange juice) if not just water will do. Avoid drinking more than 2 cups of tea/coffee a day. Remember that green tea might be a better option to have rather than milk tea with sugar but it doesn't mean it is healthy to have as much as you want as it still has caffeine (having too much caffeine can sometimes make you jittery and appear nervous in client meetings)
Pro tip: Avoid snacking too close to meal times as this may backfire with indigestion, belching, bloating and lethargy after you have your meal (which are no-no for that important meeting post meal)
Cracking the Lunch Dilemma: Finding Wholesome Meals on the Go
As most frequent business travelers know, getting a decent lunch is perhaps the most difficult of all meals. As per Ayurveda, lunch is always the best time to have a good heavy meal as our digestive system is the strongest at this time and whatever you eat is bound to be digested well before you wind up your day
If you are unable to find a good star hotel or restaurant, just have a look if the place offers you clean and fresh meals. If any modification can be done to the meal you like, please go ahead, like avoid adding those extra cheese toppings, cream, chili, oil, sauces, etc
Pro tip: I always pick a place that serves thalis/meals, as it's quick, comes with a limited portion and is generally fresh due to the fast turnaround
From Client Dinners to Solo Feasts
If you are invited to a dinner by a client, feel free to request a reasonable meal time (no later than 8:30PM) and while placing the order, feel free to inform the server of any allergies that you might have
If you are eating by yourself at the hotel, try to finish your meal no later than 8:30PM (so that you get sufficient time before sleeping) and avoid eating spicy and heavy dishes (such as red meat that take longer to digest). As far as possible, try ordering the same type of food that you regularly eat at home, as this will aid in digestion and also ensure you don't have an upset stomach the following morning
Pro tip: Try to get in at least 30 minutes of workout prior to dinner (more on this in subsequent blogs) as this will reenergize and help you get a better quality of sleep
In the fast-paced world of frequent business travel, maintaining a healthy lifestyle may seem like a challenge, but it's not impossible. By implementing smart strategies and making mindful choices, you can prioritize your well-being while on the road. Remember, your health directly impacts your productivity, energy levels, and overall performance during important meetings and interactions with clients. So, make breakfast count, pack nutritious snacks, choose wisely for lunch, and enjoy a balanced dinner. By taking care of your body and nourishing it with familiar, healthy options, you'll be able to thrive both personally and professionally.